Commercial real estate can be a complex and confusing field to navigate for newcomers. Whether you want to lease new office space or purchase industrial warehouses, having an expert commercial real estate adviser on your side can save you a lot of time, money, and frustration.
If you've already started looking, you have probably discovered how time-consuming finding a new location or property can be. But if your funds are limited or your portfolio is relatively small, you probably can't afford to invest in hiring a full-time real estate professional.
Instead, you should consider using real estate consulting services that specialize in commercial properties and commercial appraisal. There are many benefits that come with hiring experienced commercial real estate consultants. But first, let's take a look at what services they can offer you and your company.
What Do Real Estate Consultants Do?
Real estate consultants do so much more than just offering advice on which properties will be most profitable. A good real estate consultant should be able to provide a plethora of information and experience that helps ensure that you're buying a property that's profitable, long-term, and fits into your overall portfolio goals.
At Ferstl Valuation Services, our real estate consulting services offer:
Market Studies
Studies that look at prices, demographics, and location to forecast supply and demand for a particular property
Marketability Studies
Looks at how a specific piece of property will be absorbed, sold, or leased under present and future market conditions
Feasibility Analysis
Analyzes whether or not a certain property will help you achieve your goals as an investor
Investment Analysis
Determines whether a property is a good long-term investment for your company based on your unique risk tolerance and expectations of return
Highest and Best Use Analysis
Looks at a specific piece of land to determine what the most profitable use for it could be based on the current market and future predictions
Appraisal Review
An audit of an existing appraisal to determine its completeness and accuracy
Discounted Cash Flow Analysis
Used to evaluate the potential of an investment by looking at future free cash flow projections and discounting them with the weighted average cost of capital
Insurance Valuation
Analyzes current insurance or proposals to ensure that you are not over or under-insuring your commercial property
Lease and Cost Analysis
Comparing the pros and cons of leasing versus buying your commercial property
Portfolio Valuation
Evaluating your portfolio to ensure that you are getting the most out of your investments, diversifying appropriately, and minimizing risk to your company
Single Asset Valuation
Tax Appeals
And more! We are a full-service real estate appraisal firm that specializes in commercial appraisals.
The Benefits of Professional Real Estate Consulting Services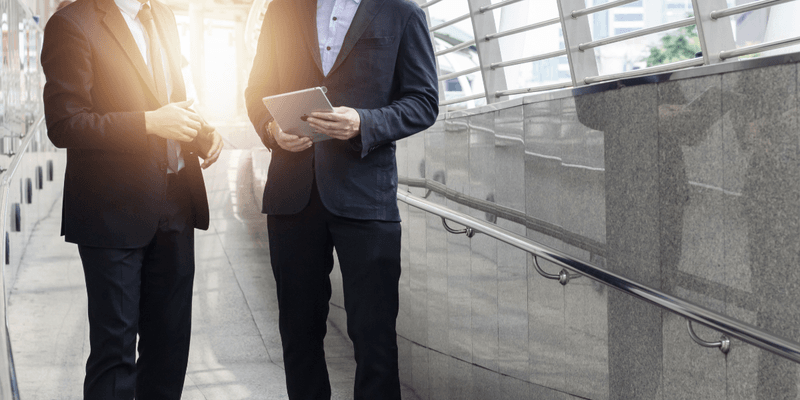 1. The Benefits of a Full-Time Employee for a Fraction of the Price
Generally, large corporations delegate real estate projects to their dedicated departments. In contrast, small- to medium-sized businesses often divide these responsibilities between departments. This can lead to deals falling through the cracks or being completed incorrectly.
Other departments typically do not have the time, skills, or experience required to lead these initiatives. Corporate real estate consulting is the perfect alternative.
Your consultant will function as an extension of your team, allowing you to concentrate on keeping your organization running smoothly.
2. Unearth Hidden Gems
In every business, there are some things that only professionals know about. The best software, the latest rezoning laws, the history of a certain foreclosed property, etc. Let us use our decades of experience in the field to your advantage!
A good real estate consultant can help you accurately define your company's needs. You may even be surprised by what their analysis turns up. Remember, your consultant has access to:
Insider knowledge about your local market
Access to listings and subleases that aren't available to the public
Connections and contacts within the community
3. Save Time and Money
Hunting down potential properties, visiting and touring sites, scheduling inspections, negotiating over final details… deepening your commercial portfolio can be a time-consuming business. There are dozens of moving pieces and managing them all on top of your actual job can be exhausting.
Delegating that work to a professional with decades of experience means you'll get your time back. And that you'll get your final results faster than you could have on your own. Let your staff focus on what they do best and leave the rest to us.
Working with an experienced consultant can also save you a significant amount of money. Their deep understanding of the market means they can negotiate shrewdly and find the best possible prices. You get more bang for your buck when you work with an industry professional.
Without a consultant on your side, it's possible you'll be taken advantage of. Don't end up paying more than you should! Instead, work with a trusted professional in the field who knows what signs and red flags to look for.
Arkansas Real Estate Consulting
If you're looking for the Arkansas commercial appraiser with the most experience and the best reputation, choose Ferstl Valuation Services. For over 50 years, we have been serving Arkansas businesses. We can help you develop and grow your commercial real estate portfolio while minimizing risk and making smart decisions.
Whether you're purchasing your company's first building, looking to expand, or trying to grow an existing investment portfolio, Ferstl can help. Our consulting services have helped hundreds of local businesses make their financial and real estate goals a reality. Join them today!