The real estate market has been a roller coaster ride for both buyers and sellers over the past two years. In a post-COVID-19 marketplace, home prices are on the rise and holding steady as demand grows. This is good news for people who are considering selling their homes. Even so, the question for sellers now becomes, "How much is my property really worth?"
The only way to answer this question is through a thorough real estate appraisal. Appraisals take into account a number of factors, including property values in your neighborhood, the condition of your property, and the size and age of the property.
Having your home's value appraised isn't just a smart move for sellers, however. Checking in on your property's value regularly:
Allows you to ensure your homeowner's insurance is still adequate,
Helps you understand how much equity you've accumulated (important for home equity loans and refinances), and
Could help lower your assessment and therefore your taxes.
How Do Appraisals Work?
The job of an appraiser is to provide an impartial estimate of your property's value through careful, thorough research and inspection. Appraisals determine the value of your property using several methods.
The Walk-Through
In Arkansas, appraisals must be performed by licensed real estate appraisers. An appraiser is a real estate expert who performs a thorough inspection of your home and uses that, in combination with market research, to compute the value of your home. The walk-through helps the appraiser determine the size, layout, and overall condition of your home and its systems.
This is the first and most important step in your appraisal. During the walk-through, the appraiser will note features and amenities that increase your home's value as well as any malfunctions or defects that may decrease it.
The Exterior Inspection
The exterior inspection of your home includes an examination of the overall structure, materials, and condition of your home. Foundation issues, the condition of your roof, signs of deterioration…all of these can dramatically affect the final value of your property. However, you should remember that an appraiser is not a home inspector. While they are trained to notice signs of disrepair or degeneration, they cannot tell you how to fix it. For that, you will need a home inspector.
The Interior Inspection
Next, the appraiser will inspect the interior of your home. They do not take your furniture, decor, or style into account when valuing the property, but it's important that you clean and pick up beforehand for best results. After all, a clean home is a sign of a well-maintained home, which improves its value. The appraiser will be looking at the quality and functionality of the building materials in your home including:
Lighting fixtures,
Flooring,
Doors,
Windows,
Trim,
Outlets, and
Permanent fixtures and furnishings (bathtubs, sinks, etc.).
They will also take the layout, number of bedrooms and bathrooms, and overall square footage into account.
Amenities and Upgrades
Amenities are those small extras that make a home more comfortable and attractive to prospective buyers. Central air conditioning, heated floors, security systems, carbon monoxide detectors, custom window treatments, etc. can all increase the market value of your home.
Upgrades can also increase the value of your property. New kitchen cabinets, granite countertops, hardwood flooring, stainless steel appliances, a newly remodeled bathroom, walk-in closets — these are all things that increase the value of your home significantly. Just make sure you keep receipts and invoices for any remodeling so you can prove how much you put into the home.
The Valuation
There are two valuation methods used by appraisers to help determine the value of your home — the sales comparison method and the cost method. Many appraisers will use a combination of the two to arrive at the most accurate appraisal possible.
Sales Comparison Valuation
Often called the "sales comp" method, the sales comparison approach to valuation determines the fair market value of your home through comparison with similar properties in your neighborhood and the surrounding area. What did houses of similar size and layout sell for? Is your house more or less updated?
This may sound like a guessing game, but it's actually quite mathematical. The appraiser will look at the comparison homes and then add or subtract value based on each feature of your home.
For instance, if the sold home had laminate floors and you have hardwood, the difference in value would be added to your appraisal. This process is repeated for all the major features of your home, including lot size, square footage, fixtures, amenities, updates, and finishes.
Cost Valuation
Cost valuation calculates value by calculating how much it would cost to replace your entire home using local construction materials and labor based on current prices. This is a valuation process that values your home from the ground up.
After determining the value of the property lot, the appraiser will estimate the cost of reproducing your home piece by piece. Then, the age and condition of your home are used to depreciate the value. All improvements to the interior and exterior, including landscaping, decks, etc., will be added to the total value.
The final step is adding the home's value to the lot value and the total depreciation. Then you have your final cost valuation!
Reporting
Your appraisal will include:
Detailed descriptions of the interior and exterior of your home
Photographs of the interior and exterior of your home
An explanation of how the square footage of your home was calculated
A description of your neighborhood/general area
A street map of the appraised property
A description of the quality of the home and neighborhood
A list of comparable homes in the area that have sold recently
Identification of any major detractors or repairs that need to be made to the home
Information about how the value was determined (i.e. market research, public land records, tax records, etc.)
The final appraised value
If the appraisal isn't what you expected, don't worry! This is your opportunity to make as many improvements as possible to improve the value of your home. Look through the list of suggested repairs and problem areas and do your best to address them before you have your home reappraised.
How Long Do Appraisals Take?
This will depend on how busy your appraiser is but, generally speaking, the appraisal process will take between seven and ten business days. First, the appraiser will visit your home and spend an hour or two inspecting your home's interior and exterior. They will measure the square footage, check for any signs of disrepair, and evaluate your home's features and fixtures.
After the inspection, the appraiser will take the information back to their office and start running the "comps" or comparisons to local properties that have recently been sold. Once this is completed, the appraiser will write their final appraisal report. The amount of time this takes will vary depending on the complexity of the appraisal.
The more information you provide your appraiser with, the less time it will take for them to complete the valuation and report. However, for an accurate timeline, you should ask your appraiser directly.
Why Do I Need an Appraisal?
Appraisals are how lenders determine risk. Because they determine the market value of your home, they can be used as a baseline by underwriters.
For instance, if you want to buy a home, and it is priced at $250,000, that's the amount of your mortgage loan application. However, if the home is found to be appraised at only $180,000, the lender may be hesitant to give you the full amount of the loan, because it will be hard to recoup the difference.
On the flip side, if a home is appraised for significantly more than the asking price, it represents a good investment and much lower risk for the lender.
The lender uses the appraisal report to determine whether the property is appropriate collateral for the loan.
The same goes in the case of a refinance. The house must be worth what the lender is offering, or it poses a risk.
What's the Difference Between a Home Appraisal and a Home Inspection?
The short answer to this question is that an appraisal determines the value of your home while an inspection determines its condition.
The purpose of an appraisal is to help you determine the value of your home for refinancing or to set a reasonable selling price. This is generally used by homeowners. An inspection is generally used by potential buyers to help them determine the condition of a home they're thinking about buying. Inspections can also be used by homeowners every few years to help ensure that their home is in peak condition and major issues aren't going overlooked.
Home appraisals are required by lenders as part of the refinancing process. Inspections are not required to refinance your home. You will have to set up an inspection on your own. An appraisal, on the other hand, will generally be set up by your lender.
Appraisals can affect the final amount of the loan offered to you, while inspections don't impact lender decisions.
Because they are determining value rather than condition, appraisers only look at the surface level when it comes to your home. For instance, they may note that the roof needs inspection based on visible sagging, but they do not have the training necessary to tell you what is actually wrong with the roof. An inspector will look into the issue and tell you exactly what's wrong with the roof and how to fix it.
Another difference is the reporting. An appraiser will typically ask you to leave the home or let them inspect the home on their own. Then they will fully complete the report before going over the findings with you. This is to help them remain objective as they determine the value of your home. An inspector will typically have you come along or bring you in when they find issues. It's an educational and interactive process.
When it comes down to it, inspectors and appraisers have different skills, processes, expertise, and purposes. Talk to your realtor, lender, or contractor if you're still not sure whether you need an appraisal or an inspection.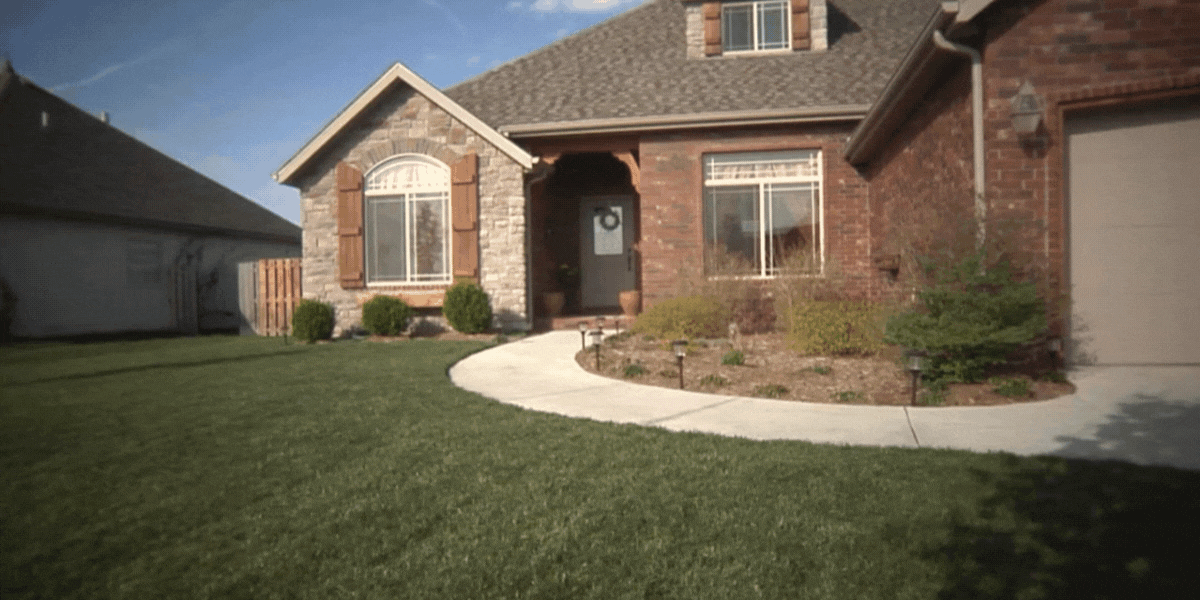 How to Prep Your Home for an Appraisal
An appraisal is meant to determine the true value of your home, but that's not a fixed number. You can boost both your home's perceived and actual value prior by preparing ahead of time. This helps to ensure the best possible results. These are some of our favorite tips for prepping your home prior to the appraiser's arrival.
Check Prior Appraisals
If you've had your home inspected or appraised in the past, check the outstanding items and determine if they're still a problem. These are issues that were noted before, and you can be sure that your appraiser will note them again this time around.
Sometimes there are notes about systems that still work, but need to be updated, like the water heater or AC. If you can afford to update these systems, it can increase the value of your home greatly. Buyers love to see new HVAC units and updated plumbing because it means they probably won't have to make major repairs in the next few years.
Just make sure that you keep your receipts and invoices along with any reports from your contractors. Your appraiser will use these when determining the value of your upgrades and repairs.
Create Curb Appeal
The front of your house is the first thing your appraiser will see when they pull up. Investing in your curb appeal can help ensure a good first impression. Curb appeal is also important to buyers, which makes it doubly important to appraisers.
You don't have to have major or costly landscaping done to make your home look tidy and attractive. Mowing the lawn, laying out new mulch, trimming back overgrown shrubbery, and clearing your driveway can make a huge difference visually. For even more impact, consider planting fresh flowers or placing potted plants in appropriate places.
Often, people see the state of the exterior of your home as an indication of how you care for the interior. So make sure you set a positive tone for the rest of your appraisal by creating a little curb appeal.
Organize and Declutter
Your appraiser understands that you are, in fact, living in your home. And that means it won't always be in picture-perfect condition. You don't have to stage your home or move out your furniture for an appraisal, but you should consider decluttering and cleaning beforehand.
Clean, organized spaces look larger and more inviting. And sometimes, stains and grime can be mistaken for disrepair. Showing your home to its best advantage helps ensure that the appraiser gets an accurate feel for your home's value.
It's also just considerate to declutter so your appraiser can easily move around your home and do his or her job. Your appraiser will be taking pictures, testing outlets, checking vents, etc., so make sure they're able to do their job fully for best results.
Don't have time for a complete organization overhaul? Try hitting the most used areas of your home, like the kitchen, the living room, and your master bedroom.
Clear off countertops and other surfaces to make the rooms feel larger. Make sure there's nothing lying on the floor or blocking your vents and outlets. Consider vacuuming and sweeping to make the room feel cleaner and brighter.
As you declutter, you may find that you don't have room to put everything away neatly. Consider using this as an opportunity to purge unused or unwanted items before your house is sold and you make your big move. Donate usable items to charity and throw out anything that's broken, moldy, or damaged.
Do a Deep Clean
While appraisers do follow strict rules and regulations, most of their job is pretty subjective. While they try to remain as unbiased as possible, appraisers are human just like the rest of us. And most people are drawn to clean, bright, open spaces.
While the appraiser won't necessarily be looking at whether you scrubbed the baseboards or scooped the litterbox, it's details like these that contribute to the overall atmosphere of your home. A clean home helps ensure that the appraiser sees your home in the best possible light.
When you're making your deep clean checklist, make sure to include:
Taking out the garbage
Cleaning up pet messes
Clearing dirty laundry
Dusting
Vacuuming, sweeping, and mopping the floors
Cleaning out drawers and inside cupboards
Scrubbing baseboards
Removing mold and mildew in the bathrooms
Cleaning grout between tiles
If you have carpet in your home, you should also consider giving it a shampooing or steam clean. It sounds like a major project, but you can rent the equipment from your local hardware store for about $40/day. Lifting heavy stains and odors from your carpet can take years off of its age and increase the value of your home significantly.
This feels like a lot of effort, but remember, a few hours or days of deep cleaning can add thousands of dollars to your home's appraisal. Doing a thorough deep clean also often reveals other minor cosmetic repairs you can fix before the appraiser arrives. Keep a running list as you clean and make those repairs before your appraisal to further raise the value of your home.
Make Minor Repairs
Generally speaking, anything that needs to be fixed in your home that costs less than $500 to repair is a "minor repair", and something you should take care of before your appraisal. Dripping faucets, squeaky hinges, scuffed walls, chipping paint… they're not major deductions, but small issues can start to add up fast and end up detracting majorly from your home's final appraised value.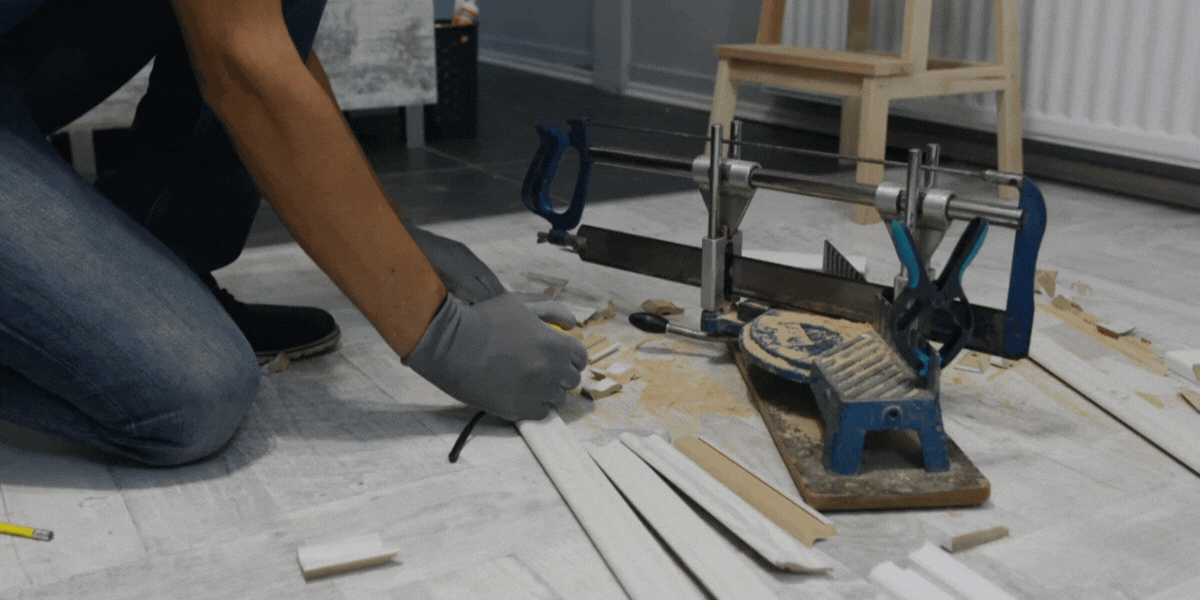 Most appraisers round up when they're adding value and making deductions, so minor repairs can make a huge difference in your final appraisal value. Make sure you keep these common issues and repairs in mind when you're looking over your home:
Gutters and Roof Maintenance
Roof problems are one of the biggest deal breakers for home buyers. Having a roof repaired or (God forbid) replaced is one of the most notoriously expensive repairs a homeowner can make. Before your appraisal, consider having your roof inspected by a roofing company for any major, noticeable issues.
Often initial roof inspections are conducted by the company for free, so it only costs you the time and effort of calling to ensure nothing major will be found during your appraisal or inspection.
You should also clear out your gutters and downspouts and remove any debris like leaves and branches from your roof. Your appraiser won't get physically on the roof during their inspection, but they will note any visible issues like missing shingles, visible sagging, and poorly cared for drainage systems.
Check Your Safety Equipment
Make sure that all of your smoke alarms, carbon monoxide detectors, and security systems are working properly and have new batteries in them. This is such a simple fix, but it's often overlooked by homeowners.
A lack of care for safety systems can reflect poorly on your overall care for your home. Appraisers often see safety violations and neglect as a red flag. In the worst-case scenario, you could end up having the entire loan and sale process put on hold until you make the necessary repairs.
This is especially frustrating for homeowners when a delay of weeks in their timeline could have been prevented by swapping out some batteries.
Replace Burned Out Lightbulbs
This may seem like a nitpicky item, but your appraiser will be noting any burned-out bulbs in your final appraisal. Burned-out bulbs are usually just a sign that the bulb is old and needs to be replaced. But they can also be an indication of a faulty electrical system. If there are several bulbs out in the same area, your appraiser may note it in their appraisal as a possible repair or replacement issue.
Burned-out bulbs can also become a major safety issue depending on where they're located. Burned-out bulbs in stairwells, basements, and attics are considered safety hazards because they increase the risk of falling.
They also make it difficult for the appraiser to see properly, which can negatively affect your appraisal. Make sure your appraiser can see all the hard work you've put into your home and check all the lightbulbs the day before your appraisal!
Minor Carpentry Repairs
If it only requires a few nails and a hammer to fix, consider making minor carpentry repairs yourself. We don't advise that you tackle anything beyond your capabilities or that would affect other areas of your home. But if you can nail down a loose deck board, secure a loose handrail, or fix a squeaky step, go for it!
These minor repairs kill two birds with one stone — they increase the value of your home and also prevent you from being flagged for potential safety hazards. Walk through your home and do what you can to reduce tripping hazards and other potential safety risks.
Minor Plumbing Repairs
Another thing you should watch out for during appraisal prep is indications of plumbing issues. Dripping faucets, running toilets, banging in the pipes, leaks under the sink — most of these are easy fixes. However, they can also be precursors to major plumbing issues.
You can often fix dripping faucets by replacing the O-ring or tightening the nuts. The same goes for under-the-sink leaks. There are hundreds of YouTube tutorials that can help you make minor plumbing repairs. Often, it's just a matter of a $7 part and an hour or two of elbow grease.
Or, if you're worried that you don't have the necessary skills, consider having a plumber make the repairs for you. Most plumbing contractors charge by the hour and (unless they find a larger issue or need to purchase parts) won't charge you extra for having more than one issue.
It's important to ensure that your plumbing is in good condition before your appraisal because it's one of your home's major systems. Major plumbing problems can be extremely expensive to fix. Any indication that the plumbing may need to be repaired or replaced could damage the value of your home and scare off potential buyers.
Have Your HVAC Maintenanced
Your HVAC system is one of the most important systems in your home. It filters and circulates the air we breathe and keeps us comfortable year-round. Schedule a routine HVAC system maintenance visit before your appraisal to ensure everything is in good working order.
They should also clean your units, change out the filters, and ensure that any freestanding units are properly strapped down during their visit. This ensures that your HVAC system is up to snuff and in the best possible condition for your appraisal.
Keep your invoices and any reports that the HVAC company provides you with and show them to the appraiser during his inspection. It will add value to your home and showcase your care for your home.
Update the Materials in Your Home
One of the fastest ways to add value to your home is to update the surfaces in your bathroom and kitchen. A full remodel can be extremely expensive, but changing out fixtures, paint, and materials can make a tremendous impact for a fraction of the cost.
For instance, flooring can be surprisingly inexpensive to replace, especially if you do the installation yourself. Laminate and vinyl flooring are both relatively inexpensive and come in a wide variety of modern patterns, including very convincing wooden floor patterns.
Replacing laminate countertops with tile, Formica, or granite countertops is also a good investment. Can't afford to replace your dated cabinets? Painting them white or swapping out the handles and knobs for more modern fixtures can be a cheap fix that completely transforms the space.
Just remember when you're making color and material selections that you need to appeal to as many buyers as possible. Choose light, classic colors — preferably neutrals. This will make your home feel more spacious and modern. People like to project their own style onto a home when they're buying, so give them a blank canvas whenever possible.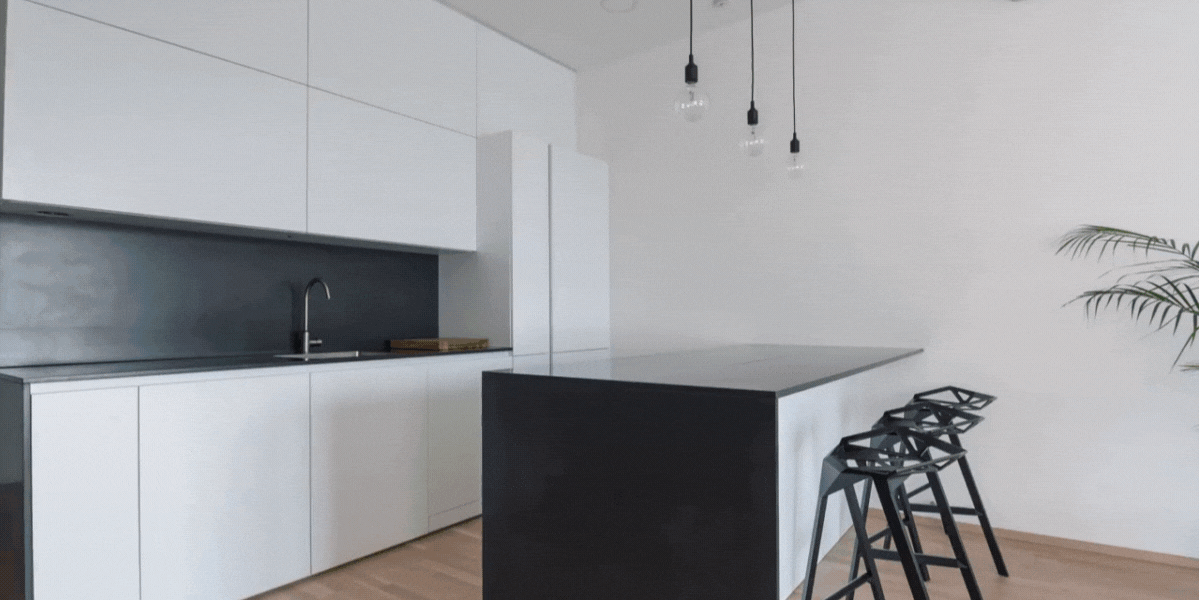 Keep Records of Your Improvements
When your appraiser is completing their valuation, it's important that they understand how much you've put into the house financially. Keep receipts, invoices, and reports from all of your contractors and upgrades. If you don't have records of the improvements you've made and how much they cost to complete, your appraiser will estimate the total value themselves, which could detract from your appraisal total by several thousand dollars.
Well-kept records are also an indication of a well-cared-for home. Homes that receive the proper maintenance and repairs are less likely to need major repairs down the line, which adds to the value of your home.
Remember, many appraisers use the sales comparison valuation method. This means that they'll be comparing your home to other homes recently sold in your area. You want the condition of your home to rank higher than others in your area to get the best possible appraisal price.
If you're not sure what the houses in your area generally go for, do some research! It's a matter of public record when someone purchases a home, so you should be able to find recent sales numbers online or at the county office. You can also ask a local appraiser, who will likely have information on homes that have been sold in your area.
Just make sure that you don't go overboard when you start updating. If you spend too much on renovations and updates, you risk not recouping that. You don't want to be the cheapest or the most expensive house on the block as both tend to make buyers nervous.
What If I'm Not Happy With My Appraisal?
If your appraisal comes back significantly lower than you were expecting, don't panic! You have several options. First, read over your appraisal report carefully. Pay special attention to the detractors that may have tanked the overall value of your home:
Are there major repairs that need to be made?
Are there foreclosures or damaged properties in your area that affected the comps?
You can always make repairs and fix the issues listed in the report and have a second appraisal done. Just make sure you keep receipts and documentation of your upgrades for the appraiser.
Unfortunately, if there have been several distressed sales (foreclosures, short sales, etc.) in your area, it can significantly lower the value of your appraisal. If this is the case, talk to your appraiser directly. You may be able to convince them that your home is worth significantly more than the comps imply, based on its condition.
You can't change the location of your property, but you can improve it and showcase it in the best possible light. Remember, that you never have to settle for a first opinion. If you're unhappy with your appraiser's response, get a second opinion. Just remember that at $300+ a pop, they can add up fast. So, if you hear similar numbers several times in a row, you may have to accept that it's a bad time to sell or an unfortunate location.
What Happens After the Appraisal?
If You're Refinancing
If you're applying for a refinancing loan, the next step after the appraisal is mortgage underwriting. Mortgage underwriters use your appraisal to determine how much risk is associated with your loan. If the home has been appraised for more than the amount of the loan request, there's much less risk for the lender than if the appraisal comes back low.
When you're considering refinancing, your appraisal directly affects the amount your lender will be willing to offer. It may also affect the interest rate or even whether or not the refinance will be approved at all.
If You're Selling the Property
If you're selling your home, the appraisal is meant to be a guideline for the sale price. Depending on the market, you may be able to ask for more than the appraisal price. You'll need to discuss how much you want for your home with your realtor.
In general, you should never accept an offer on your home that's less than the appraisal. The appraisal is the base valuation of your home and its market. There are, of course, exceptions to this rule. Obviously, if you are desperate to sell, you may have no choice. Or, if your home is appraised for much more than the price you paid for it, you may be able to accept a lower offer and still escape with plenty of equity and/or cash in your pocket.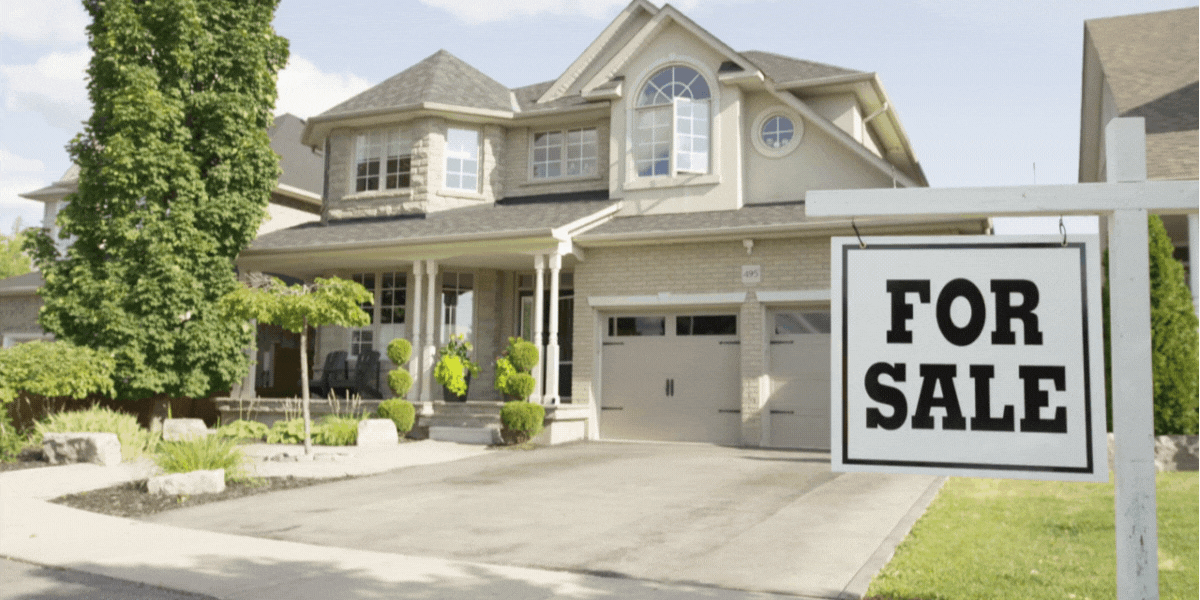 Arkansas Appraisals
Whether you're thinking about selling your home, or you just want a better grasp of what your property is worth, Ferstl Valuation Services can help. Ferstl Valuation has been serving the residents of central Arkansas since 1967 and is one of the oldest and largest full-service appraisal firms in Arkansas. We offer commercial real estate appraisals, residential real estate appraisals, real estate expert testimony, and real estate consulting services.
If you want more information about home appraisals, or if you'd like to schedule an appraisal with one of our experienced professional appraisers, contact us today. We're happy to answer your questions or find a convenient time to schedule your residential appraisal.